by Hoss Pratt
"Often the only thing that stands between a person and what they want from life is merely the will to try it and the faith to believe that it is possible."  ~Richard M DeVos
If you want to increase your income you can either increase the number of transactions you do, or you can make a higher profit on the transactions you close.
Because most people focus on the first option, lead generation and prospecting are often the topic of training and coaching with endless options for generating more leads:  paid advertising, lead capture websites, direct response marketing, etc., etc.
Much less attention is given to the second option, increasing the profit from your listing transactions, which we'll be demystifying for you in this article.
There are really only three basic ways to make more from each transaction.
1.    Transaction fees
2.    Charging higher commissions
3.    Referral fees
Before you start thinking, "Oh, that can't be done in my market, or in this economy," let me assure you, it can be done and there is only one thing that stands between you and higher commission checks.
Fear.
Fear of asking for more money, fear that you aren't worth more money, and fear that your client won't think you are worth more money.  The way to overcome this fear is to be prepared ahead of time and understanding a bit of psychology to help get what you deserve.
Transaction fees can be charged to buyer and seller clients.
A key point here is to know what the fee covers, as many states require that to be disclosed (check your local laws).  Many agents have transaction coordinators or other team members that are paid per transaction; this fee can be used to pay for these services.
When presenting costs to prospective clients, it's important to disclose the transaction fee, but there is no need to dwell on it.  In my own business, when meeting with a prospect, I would typically explain, "It's going to cost between 1-2% to close this property based on transaction fees, closing fees, and other fees and expenses."
Prepare them in advance with a percentage rather than a dollar amount, then when you discuss the fees listed in the agreement, simply let them know that the transaction fee is part of the 1-2% closing costs and other fees that you mentioned earlier and move on to the next item.
If the client has questions about the fee, such as what it covers or why you charge it, answer them honestly and move on.  Remember, you are worth what they are paying because of the value that you provide to them.  You really do get what you pay for.
If you average four transactions per month and charge a transaction fee of $697 on every deal, you add almost $2,800 per month to your bottom line without doing any additional transactions.  That equates to around $33,500 extra income per year.
Higher commissions require you to believe you are worth more than you are currently charging.
When you decide to charge more for your services, you tell the world that you provide more value than the average agent.
Present it like this, "Yes, I charge more than everybody else.  That's because I do more, and get better results than everybody else… The average agent sells four homes a year.  I sell 100.  I sell my listings in 28 days versus the MLS average of 100 days."  Being able to differentiate yourself and bring massive value is the key to being paid more.
Robert Cialdini, in his book The Psychology of Influence, discusses the law of influence called "compare and contrast."  He explains that people determine value by how it looks in comparison to other options.  Using this reasoning, the very best way to get higher commissions is to offer multiple choices.  This could look like a menu of services.  For instance, if you want to make 7% per transaction, you might offer choices of 6%, 7%, and 8%.
At 6% you could offer:
1.    Property listed on the MLS
2.    39-point marketing plan
At 7%:
1.    89-point marketing plan
2.    Agent open house every week
3.    Public open house every week
4.    Advertising in local "Homes" magazine
At 8%:
1.    139-point marketing plan
2.    Unique property website
3.    Weekly open house
4.    Direct mail campaign: every week a postcard is sent to neighbors, relocation companies, etc.
5.    Guaranteed sale in X amount of days or the commission is waived.
When presented with low, mid-range, and high-end options, people will most often choose the middle option, that's why you build your commission schedule with your desired commission in the middle.  The lowest option is likely what you are already charging, the mid-range option is what you want to make, and the high-end option effectively "sells" the mid-range option.
Many agents simply overlook the low hanging fruit of referral fees when it can be a great way to supplement your income.
If your listing client is moving out of the area you should let them know you can connect them with a knowledgeable agent where they are moving.  If you don't already know the right agent for the job in that area, do the legwork to find a great agent and you have just earned 25-30% of the buyer's side commission when they find a new home.
Of course, the agent you find should actually be able to provide high-level service because 30% of nothing is still nothing.  Another way to capitalize on referral fees is to continue to build relationships with agents in other areas so when they have clients moving to your area you are the agent they call.
Recommended Resources: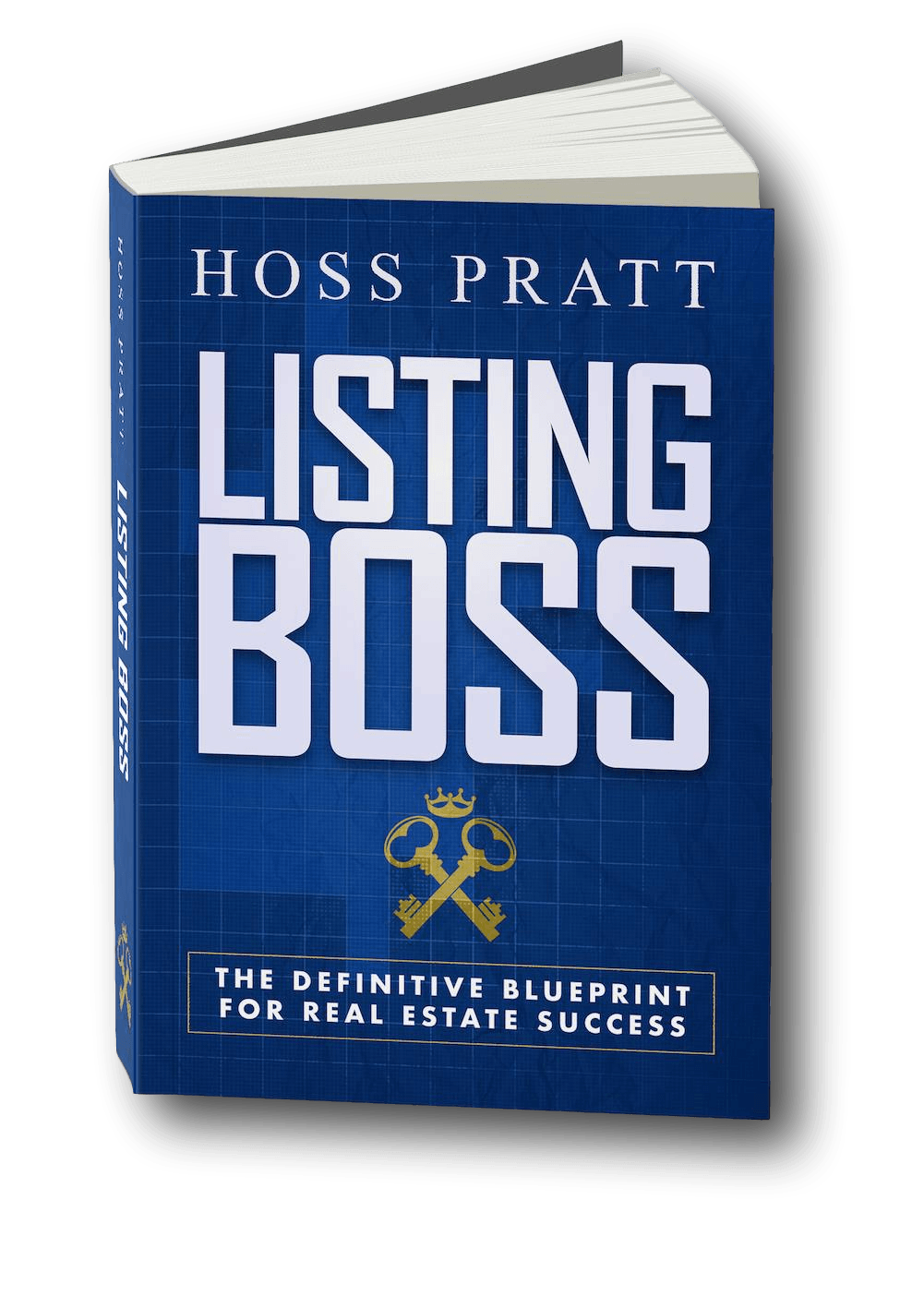 ★ Hoss Pratt's Listing Boss, the Definitive Blueprint for Real Estate Success, is a powerful book for real estate agents at all levels of their career and success. Free to Broker★Agent Readers… all you pay is shipping and handling. Get your copy here.