The 4 Best 'Calls to Action' in Real Estate
It takes a solid 'call to action' to generate a response from new prospects. Many have proven to be successful, but these four are the ones I recommend most to my private coaching clients.
by Hoss Pratt
Even the most social of the social butterflies among us can't deny there are more people we don't know than we do.  This makes the math fairly simple:  the number of potential transactions is greater with strangers than with those we do.
So how do you market to the people that don't already know, like, and trust you? And what, specifically, is the purpose behind your marketing to this demographic?
The answer to both of these questions can be summed up this way:  A powerful call to action is fundamental to getting in front of people outside your sphere of influence.
You've no doubt seen the JoS A. Banks commercial that says, "Buy one suit and get two more new suits… this Saturday only!"  Why would they make such a seemingly excessive offer?  Easy, it gets people to respond. The perceived value is immense because it is "this Saturday only" and  the resulting perceived scarcity provokes immediate action.
Here's the hook… when you walk through the doors on Saturday you already know in your heart of hearts you aren't going to buy a $500 suit and get two more $500 suits for free.  There are always restrictions and as discerning consumers we have come to expect them.
In the real estate industry savvy agents are using this same type of 'call to action' to get in front of new prospects.
There are several that have been tested and proven to be extremely successful, but these four are standouts, and the ones I recommend to my private coaching clients.
Your home sold in 39 days or I'll sell it for free! (Or 19, 29, 49 – the fewer days, the better)
Your home sold in 39 days or I'll pay your mortgage until it sells!
Your home sold guaranteed or I'll buy it!
Your home sold guaranteed or I'll pay you $500 cash!
When agents see these bold statements, many of them are paralyzed by fear and their limiting beliefs cause them to think that they could never make those claims.  The first thought that comes to mind is, "What am I going to do if I don't sell the house in that time frame?  I can't afford to sell houses for free and I certainly can't buy them myself, so this can't possibly work for me."
Here's the thing… Just as with the JoS A. Banks 'call to action' the perceived value is enormous and we as consumers know and expect some sort of restriction is going to apply.  It's these restrictions you put in place that are your protection and assurance to keep your client serious and motivated about selling their property.
Five Important Restrictions For Program Qualification
In order to qualify for whichever program you choose as your marketing message, these five restrictions must be explained to and met by the seller.
The house must be appraised up front—The seller must pay for a licensed appraiser to establish a current appraised value for the property. An overpriced house doesn't qualify for these programs.
The house must be professionally inspected—Any and all discrepancies listed on the report must be repaired or replaced as appropriate.
The house must be professionally staged—homes that are staged sell faster than homes that aren't. In order to reduce the time on the market, it will be competing with model homes and therefore, should show like a model home.
The mortgage must be current—this should be obvious, but it just doesn't make good business sense to guarantee a seller who is behind on payments, "Your home sold in 39 days or I'll pay your mortgage until it sells!"
The seller must purchase a home through you—again, this should be self-explanatory; you wouldn't want to take all the risk if they plan to use their sister as their buyer's agent for their next home.
Of course, you should practice explaining each of these restrictions before you use them in your listing presentation.  If you are not comfortable with the delivery, the seller will sense it and your lack of confidence will kill your chances of conversion.
Once you have gone through each of them, you will find that many sellers are reluctant to jump through all the hoops required to qualify for the program.  I always say, "Mr. Seller, if I could net you an extra $30,000, but it took me an extra 50-60 days to sell the home, would it be worth the wait?"
In my experience, the answer is always a resounding "Yes!"
To which I reply, "Perfect.  The guarantee is not for you then, because that is for dead-serious sellers.  I can put more money into your pocket, but 'program B' is the way to do that."
So you see, most of the time the seller will choose not to utilize the guarantee, but without it, you would have never had the opportunity to meet with them and to establish a relationship where you can build rapport and trust.
Be bold.  Use irresistible calls to action to get face time with those you haven't met.  The agents who are doing so consistently are the ones we refer to as "the 5%" who do 95% of the business in any market.  Shouldn't that be you?
Recommended Resources: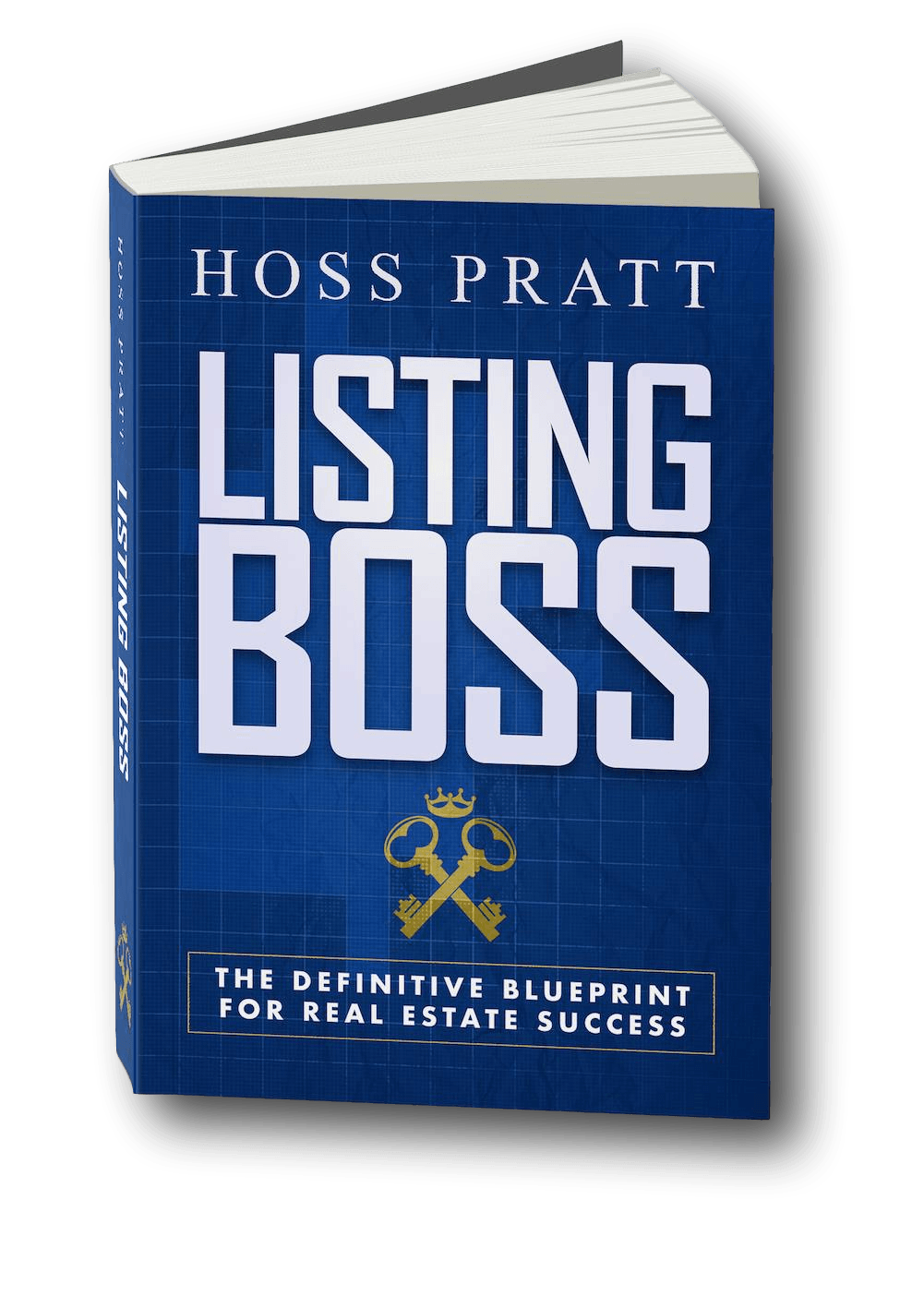 ★ Hoss Pratt's Listing Boss, the Definitive Blueprint for Real Estate Success, is a powerful book for real estate agents at all levels of their career and success. Free to Broker★Agent Readers… all you pay is shipping and handling. Get your copy here.