Recognizing Real Estate Professionals Since 1994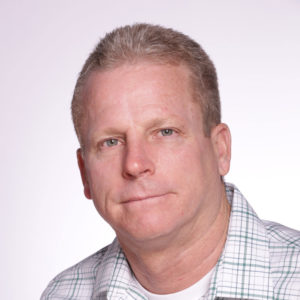 — Chad Golladay, Publisher
Hello and welcome to Broker★Agent™ Advisor.
Whether you're here for our real estate advice columns, or to participate in our award program, we're glad you came.
Please read on to learn more about our history, experience, and the value we can provide to your real estate business…
It started back in the Spring of 1994 when publishing executives Robert Moody and John McNeil founded and launched the first edition of Broker★Agent™ Magazine in Phoenix, Arizona.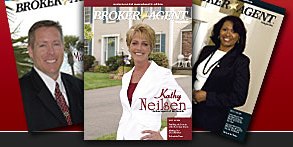 A new concept publication for real estate professionals providing advice to, featuring methods of, and recognizing the achievements surrounding local real estate professionals.
By the turn of the century Broker★Agent™ had extended it's reach into every major region within the United States through individual localized labels providing valuable trade information to assist the real estate community and featuring hundreds of the Nation's most successful real estate professionals along the way.
Pioneering the Real Estate Industry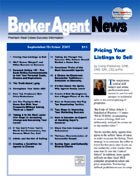 Back in the days of dial up modems, and when the internet was first coming to age in the late 1990's, Chad Golladay came on board and introduced one of real estate's first electronic newsletters.
Initially serving just a handful of magazine subscribers (most didn't even have an email address then) within just a few short years the Broker★Agent™ E-letter quickly grew to become the industry's largest electronic real estate trade publications.
With eventual service to over 400,000 subscribers the Broker★Agent™ E-letter spawned a new national magazine, became the force behind one of real estate's most dominant social network sites, and partnered in real estate's largest speaker bureau.
Broker★Agent™ News • Broker★Agent™ Social • Broker★Agent™ Speakers Bureau
With over two decades of history and achievement, the legacy continues here at Broker★Agent™ Advisor with an unyielding dedication to the advancement and recognition of those dedicated real estate professionals whom it's fortunate enough to call friends and followers.
More about our award program…

You require more than a catchy slogan and persuasive sales pitch.
Your clients and prospects are no different when it comes to choosing representation for their real estate needs.
Most of us generally don't know who to trust or believe… which is why third party endorsements, reviews, and feedback from others are key to gaining the advantage early over your competitors and closing more deals.
Don't blow it with fake 'pay for play' awards or feel your options limited to expensive memberships and unrealistic production levels to receive the recognition you deserve.
If you're an honest and hard working real estate professional, regardless of your length in the business or your production levels, you're eligible for basic membership and our free 'Certificate of Excellence'. For those wanting more, our premium membership options will deliver.
More about our award program here…
More about our publishing business…

Premium information is key. Wealth, time, and freedom are its rewards.
Your inbox is overflowing with a never ending stream of advice and all the promises that tag along can be paralyzing.
Adding to the challenge is today's caveat emptor business environment where far too many are interested in funding their own revenue streams than making a difference in yours.
As a trusted Advisor to the real estate community since 1996, Broker★Agent™ provides meaningful insights, advice, and strategies from some of the best minds in the business.
Make the process more enjoyable, informative, and rewarding by following those you know and and trust through Broker★Agent™ Advisor and we'll help bring you the best of what the world has to offer your real estate business.
Our mission…
To advance the careers of real estate professionals through our publications, seminars, and workshops while leveraging our credibility and experience to provide meaningful recognition and endorsement of those deserving distinction based on merit and accomplishment.
We're always looking for better ways to provide service and help your real estate business thrive.
Please contact us here if we may of additional service in any way.